The Artists
Emanuel Phillips Fox
EMANUEL PHILLIPS FOX
ART STUDENTS, 1895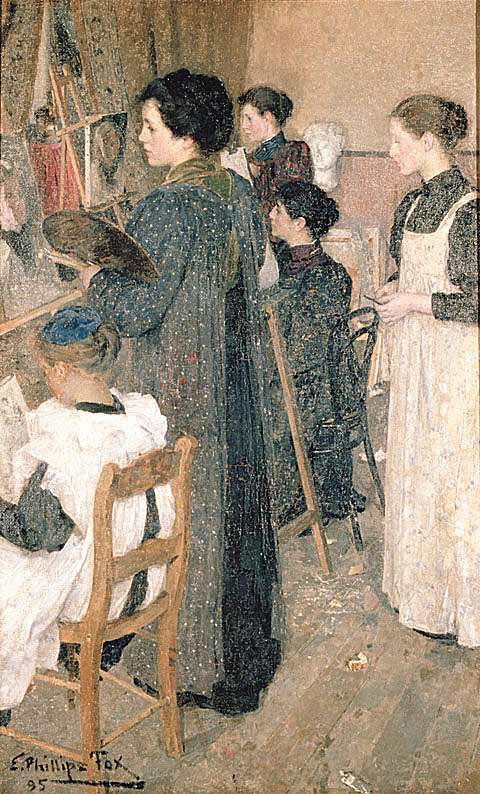 EMANUEL PHILLIPS FOX
Australia 1865-1915

ART STUDENTS, 1895
oil on canvas 180.0 x 110.0 cm
Collection: The Art Gallery of New South Wales
In 1887, Emanuel Phillips Fox left Australia for a study tour of Europe, and returned to Melbourne in October 1892. In June 1893 in the Cromwell Buildings in Bourke Street, Melbourne he opened with Tudor St. George Tucker the Melbourne Art School, advertised as 'founded for the purpose of providing a thorough art Education on similar lines to the best Parisian Schools'.
Here, Fox depicts a class at the school. Cristina Asquith Baker is the girl in the dotted smock. The student seated in the centre is Etta Phillips, the artist's cousin, while standing to the extreme right is Ina Gregory.
Copyright Notice
No works can be copied from this site. Permission to publish or reproduce can be sought from The Art Gallery of New South Wales. All Rights Reserved medialaunch Pty. Ltd.
Left: Arthur Streeton - Above Us The Great Grave Sky, 1890
Collection: National Gallery of Australia, Canberra.