The Artists
Jane Sutherland
JANE SUTHERLAND
PORTRAIT OF MARGARET SUTHERLAND AS A YOUNG GIRL, c. 1905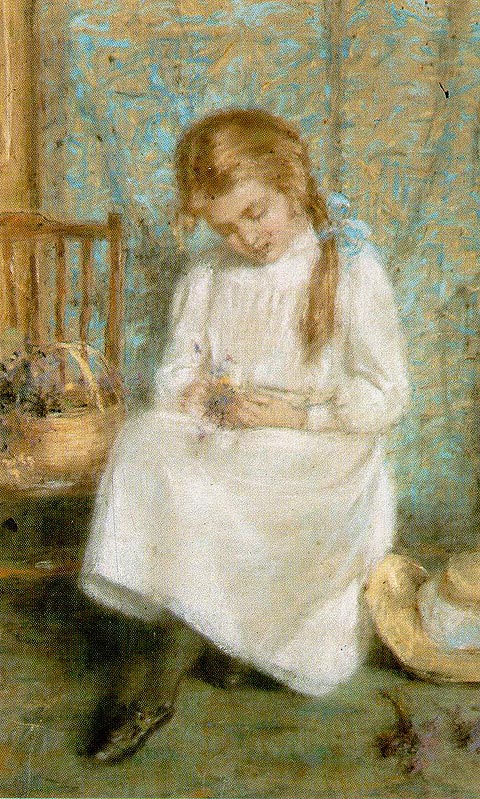 JANE SUTHERLAND
Born United States 1853, Arrived Australia 1864, Died 1928

PORTRAIT OF MARGARET SUTHERLAND AS A YOUNG GIRL, c. 1905
pastel, 30 x 18.5 cm
Private Collection
This is a delicate, intimate pastel portrait of Dr Margaret Sutherland (1897-1984), as a young girl around eight years of age. Dr Sutherland became an eminent Australian composer, and was the niece of Jane Sutherland.
In the Women's Art Register files, there is an interview with Dr Margaret Sutherland, where she comments on her aunt, Jane:
'She did not paint, but she did have some sort of (pastels) and she had some portraits of me done when I was quite small…drawing with (pastels). She would sit like that, just have it on her knee, and that was all that she could do at the time.'
The work was offered for sale through Christie's Australia. Australian Paintings, Prints and Books. April 1986, Catalogue no.198.
Left: Arthur Streeton - Above Us The Great Grave Sky, 1890
Collection: National Gallery of Australia, Canberra.