The Artists
May Vale
MAY VALE
PORTRAIT OF THE ARTIST'S MOTHER,
RACHEL VALE, NEE LENNOX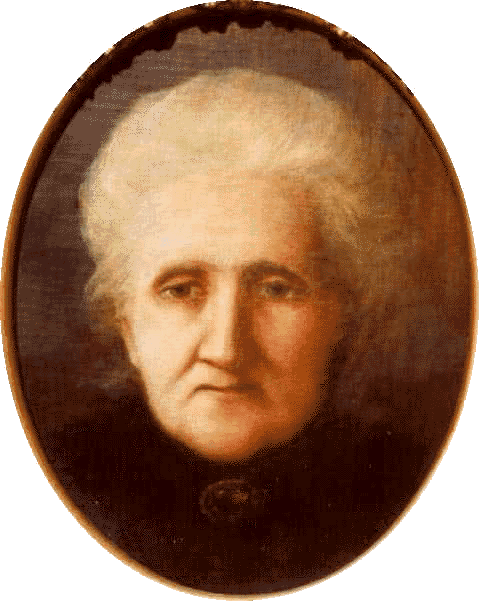 MAY VALE
Australia 1862-1945
PORTRAIT OF THE ARTIST'S MOTHER,
RACHEL VALE, NEE LENNOX
oil on canvas (oval) 35 x 27.5 cm
Private Collection

This is a very personal portrait by May Vale, of her mother, Rachel, in her later years.
Rachel married W.M.K.Vale at Hackney, London in 1859, and over the next twenty years, gave birth to eleven Vale children, six girls and five boys. She was a strong woman and very supportive of her husband. She was also a strong advocate of education, and her children excelled in their studies. The work by May of 'Faith learning her Lesson', could have reflected the expectations of Rachel, and might have been a common sight in their home. Her daughter Grace, was one of the first women graduates in Medicine at the University of Melbourne, and practised at Ballarat from 1896 to 1915.
Further information:
May Vale - 'Faith learning her Lesson', 1898
Copyright Notice
No works can be reproduced from this site. All Rights Reserved medialaunch Pty. Ltd.
Left: Arthur Streeton - Above Us The Great Grave Sky, 1890
Collection: National Gallery of Australia, Canberra.