The Artists
May Vale
MAY VALE
PORTRAIT OF DAVID SYME, c. 1892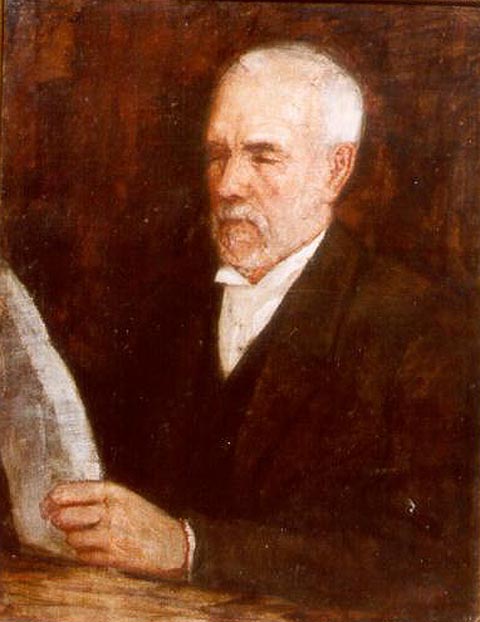 MAY VALE
Australia 1862-1945
PORTRAIT OF DAVID SYME, c. 1892
oil on canvas, 47 x 37 cm
Private Collection
This portrait of David Syme reading a newspaper, was painted on board ship in 1892, while May Vale was on her return voyage from Europe.
David Syme, was the proprietor of the Age newspaper He was born on 2 October 1827 at North Berwick, Scotland and died at his home 'Blythswood' in Kew, Victoria on 14 February 1908.
In his biography in the Australian Dictionary of Biography, Syme is described as
'slim, six feet in height, with deep-set eyes, a thin straight mouth and iron-grey hair and beard, grim and gaunt in appearance, smiling rarely'.
At the time of this portrait, he would have been around sixty-five years of age.
Copyright Notice
No works can be reproduced from this site. All Rights Reserved medialaunch Pty. Ltd.
Left: Arthur Streeton - Above Us The Great Grave Sky, 1890
Collection: National Gallery of Australia, Canberra.