The Artists
May Vale
MAY VALE
DUCKS (SHOT AT THE MERRI CREEK), 1884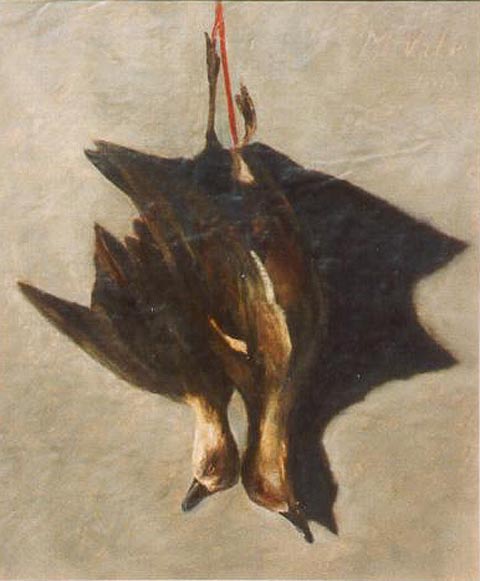 MAY VALE
Australia 1862-1945
DUCKS (SHOT AT THE MERRI CREEK), 1884
oil on board, 59.5 x 50 cm
Private Collection
This still life work of a pair of dead ducks and the shadow that they cast, was painted at a time that May Vale was a student in the School of Painting at the National Gallery School. Her teacher at this time was George Frederick Folingsby, and the work shows the strong influence of Folingsby's teaching.
Copyright Notice
No works can be reproduced from this site. All Rights Reserved medialaunch Pty. Ltd.
Left: Arthur Streeton - Above Us The Great Grave Sky, 1890
Collection: National Gallery of Australia, Canberra.