The Artists
Photograph of Walter Withers and Jack Whelan c. 1889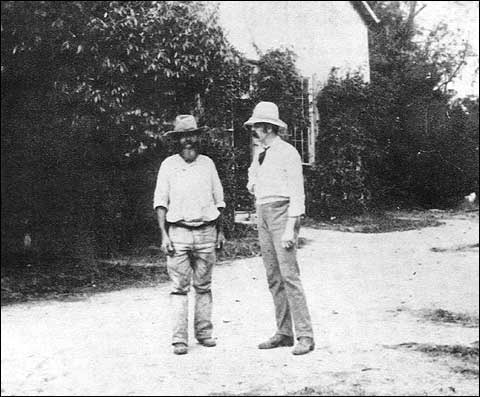 Walter Withers (on right) talking to Jack Whelan in the garden of Charles Davies Mount Eagle Estate at Eaglemont, c. 1889. Jack Whelan was the caretaker of the Estate. Note that the scene, with Whelan as the model, for the Streeton and Conder paintings, was based on American Walt Whitman's poem: 'Song of the Broad-Axe'.
Left: Arthur Streeton - Above Us The Great Grave Sky, 1890
Collection: National Gallery of Australia, Canberra.