The Artists
Arthur Streeton
ARTHUR STREETON
SILVAN DAM, c. 1930-31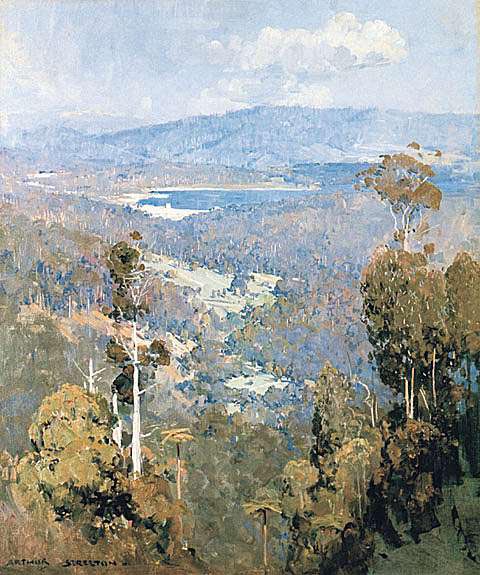 ARTHUR STREETON
Australia 1867-1943
SILVAN DAM, c. 1930-31
oil on canvas 76.0 x 63.5 cm
Private Collection
Arthur Streeton painted this panoramic landscape from Kalorama, and his view is across Silvan Dam and beyond to the towering mountain ranges in the east. Warburton is situated to the far left. Streeton was living at this time at 'Longacres' in Olinda, and he would have watched with interest the construction of this Reservoir, which commenced in 1927. The twin outlet towers were built in 1929, and the majority of work completed by 1932.
Left: Arthur Streeton - Above Us The Great Grave Sky, 1890
Collection: National Gallery of Australia, Canberra.