The Artists
Jane Price
JANE PRICE
SUNRISE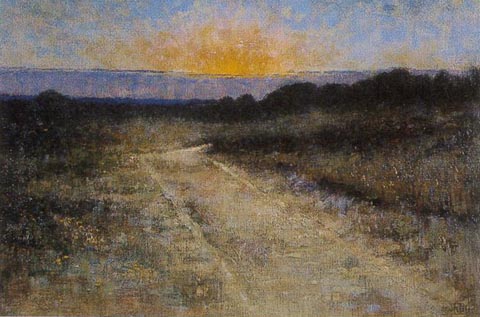 JANE PRICE
Born England 1860, Arrived Australia 1880, Died 1948
SUNRISE
oil on canvas on board, 33.5 x 49 cm
Private Collection
This plein air work was painted around the same time as her work 'Moonrise', and is very much a companion work, which like 'Moonrise' captures the mood of the scene, and the first rays of light on the landscape.
The work was offered for sale through Sotheby's. Fine Australian and European Paintings. April 1998, Catalogue no.146.
Further information:
Jane Price - Moonrise
Left: Arthur Streeton - Above Us The Great Grave Sky, 1890
Collection: National Gallery of Australia, Canberra.